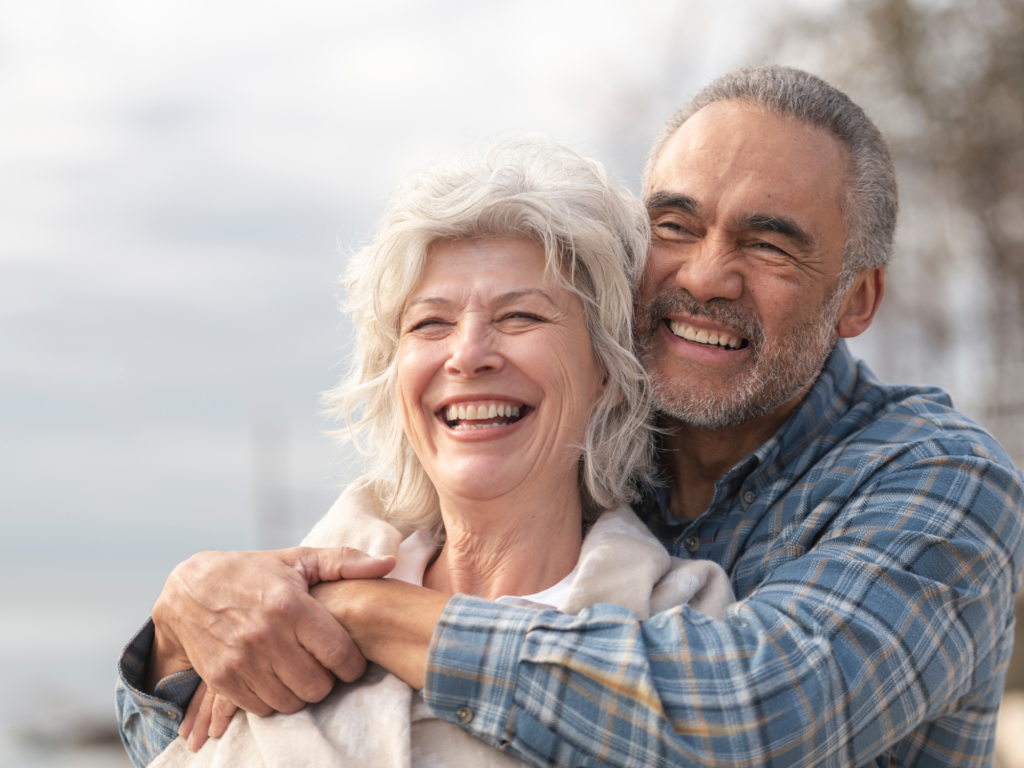 Many retirees are surprised by the difficulty of transitioning from a 40-hour work week to enjoying financial freedom. It can often feel like you've spent the last several decades picking up speed and racing toward the finish line, only for the momentum to stop as soon as you cross it.
Yes, you've achieved an incredible milestone, but some mindset shifts must happen to enjoy it truly. Namely, you need to be comfortable transitioning from the saving and accumulating phase of your financial life to spending and drawing down. For many retirees, this can be stressful or hard to fathom. When you've spent decades building up your retirement nest egg, it might feel wrong or unnatural to start spending it.
But fear not. Spending should be a rewarding and fulfilling experience. Here are a few ways to shift your mindset and prepare to draw down your savings in retirement.
Know What You Have and What You Want to Spend
The first step to conquering any retirement spending trepidation is to sit down and review what you have and what you plan on using it for. Doing so can help "demystify" your retirement's financial picture and help you feel more confident in your ability to spend comfortably.
Start by reviewing your current expenses. Consider expected, recurring costs such as:
Healthcare (insurance premiums, deductibles, out-of-pocket costs, etc.)
Mortgage or rent
Travel, hobbies, and social activities
Car payments and routine maintenance
Insurance (life, health, car, home, etc.)
Property taxes
Depending on your anticipated lifestyle and living situation in retirement, some of these line items may change significantly or stay relatively the same. But getting a rough estimate of your current expenses can be a useful starting point.
Use these spending "clues" to start projecting how much you think you'll want to spend every month (or year). If you plan on traveling more after you retire, you may want to increase your estimated expenses in that category. If you plan to downsize to a small condo and sell the family home, you could spend less on your mortgage or property taxes.
Talking through your current and projected expenses is a great way to permit yourself to spend your hard-earned savings in retirement. It should help you avoid being impulsive or underprepared since you're taking the time to walk through your spending plan ahead of time.
Don't forget, you'll have multiple sources of income in retirement that you may not have access to now. They might include Social Security benefits, retirement savings accounts, and a pension plan or annuity. Unlike your working years, you aren't receiving one singular paycheck twice a month — you're utilizing income from various sources.
The better you understand what you have to live on in retirement, the better you will feel about spending it down thoughtfully.
Understand How Much You Can Safely Withdraw
Once you've walked through your potential expenses in retirement, it's time to create a sustainable withdrawal plan. By the end of this exercise, you should know what accounts you'll be withdrawing from, how much, and when. But how, exactly, do you figure that out? Your financial advisor can help you develop a customized withdrawal plan.
For example, our Partners in Financial Planning team works closely with those in or near retirement to develop a personalized financial life plan and determine the most effective course of action for drawing down their savings in retirement.
A popular method for determining a withdrawal rate in retirement is the 4% rule. While it's not a hard and fast rule retirees need to follow, it can give you a general idea of how to spend sustainably, ensuring your money will last.
What Is the 4% Rule?
The 4% rule states that retirees should be able to withdraw 4% of their investment portfolio each year in retirement (adjusting for inflation annually) over 30 years. The rule was initially introduced in the 1990s by Bill Bengen and is based on historical stock and bond market data between 1926 and 1976.
The 4% rule can be helpful, but it makes several assumptions that might not be true. For example, the rule is based on a 30-year retirement period. But if you plan on retiring early or working later in life, more than 30 years might be required. Or, if you'd like to leave a sizeable inheritance for your loved ones, you may need to spend more conservatively than the 4% drawdown rate.
Spend According to Your Personal Values and Retirement Lifestyle
Consider what kind of spender you've been throughout your working years. Are you guilty of buying the latest and greatest tech toy or fad item just to shelf it in a year or two? With the immense amount of "influencing" happening online, more people than ever are experiencing "FOMO" — fear of missing out. We're often pressured into spending more impulsively and chasing instant gratification.
But as you transition to retirement, consider how hard you've worked to build your retirement savings. Is it best to spend it on things you don't need? Probably not. Instead, try to be intentional with your spending and focus on using your savings to make purchases that bring you joy and fulfillment.
The dreaded "buyer's remorse" hits harder in retirement than during your working years because your income is limited. We've all purchased something we've come to regret. But you don't have your salary to replenish those funds in retirement.
Consider this: The actual value of being in retirement is reclaiming your time. For the first time in your adult life, you control how you spend your days. So do things you love with the people you love since that's genuinely what retirement is all about.
Your Financial Advisor Is Here to Help Guide You
Your whole life has been focused on earning and saving money. Now's the time to focus on spending it. That mindset shift is a huge adjustment for many retirees. But the great news is, you're not going on this journey alone. Your advisor is here to help you determine the right withdrawal strategy for you and your retirement savings.
If you aren't quite sure what your ideal retirement will look like yet, your advisor can also help you with that. Our team encourages those nearing retirement to make lifestyle goals as well. Using your values, we can work together to determine how you'd like to spend your time in retirement. After all, how you'll be spending your time will directly impact your retirement income plan.
Could you benefit from a trusted guide as you journey closer to retirement? We're here to help. Feel free to schedule a time to discuss your retirement goals.
About Us
Partners in Financial Planning provides tax-focused, comprehensive, fee-only financial planning and investment management services. With locations in Salem, Virginia and Charleston, South Carolina, our team is well-equipped to serve clients both locally and nationally with over 100 years of combined experience and knowledge in financial services.
To learn more, visit https://partnersinfinancialplanning.com