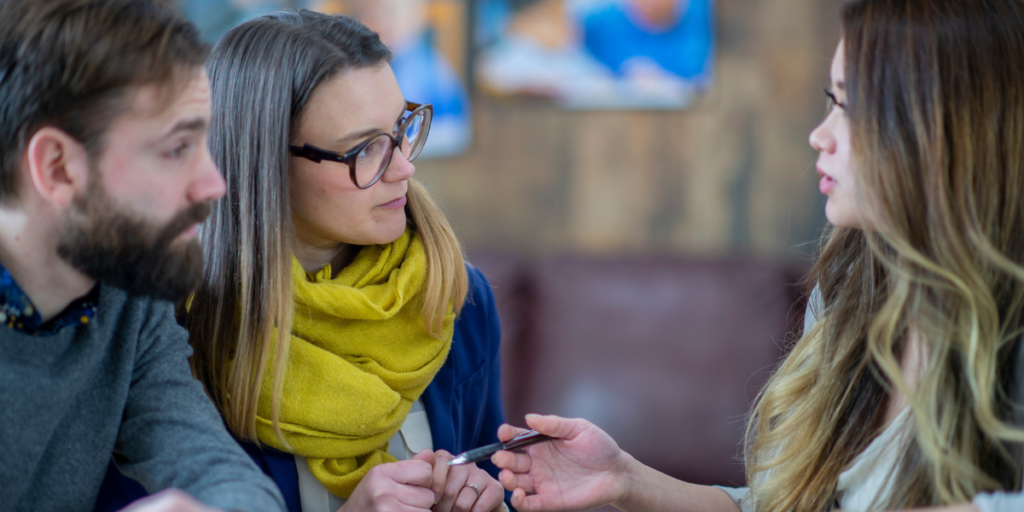 Here at Partners in Financial Planning, we're proud of our ability to help clients prosper by achieving financial clarity and experiencing financial wellness. To do that, we focus our efforts on offering financial life planning services.
But we understand that the term "financial life planning" may not be something you've heard before. Below we're sharing more on our team's holistic processes to help clients achieve their goals and why we choose to approach wealth management from this unique angle.
What Is Financial Life Planning?
Naturally, people associate "financial planning" with growing and preserving their net worth. For that reason, we choose to focus on something called "financial life planning" instead. While your money still plays a critical role in what we do, we primarily focus on you — the person behind the portfolio. We want to know who you are, what values drive your decisions and your life-based goals for yourself and your family.
When working with clients, we view money as a tool rather than an objective. When you stop and think about the "why" behind working with a financial advisor, the reason is almost always deeper than maximizing returns.
It's about feeling confident in your ability to retire comfortably or knowing what you must do to help pay for a child's college tuition. Or even seeing the look on your grandkid's face when walking through the front door of your new vacation home for the first time. These are achieved by aligning your wealth with your goals — the essence of financial life planning.
Why PIFP Approaches Financial Planning Holistically
As we mentioned earlier, money is a tool in your toolkit that you can use to achieve your goals. It should never be the goal itself. And, believe it or not, there's some psychology behind this belief.
Giving yourself a tangible object (like a second home) or a milestone (paying for a child's wedding) is much more motivating than a notional dollar amount.
Think of it this way: Is it more motivating to save up $30,000 or to build your dream kitchen?
Focusing on the "why" behind your financial decisions is a significant motivator.
Growing wealth, preparing for retirement, creating an estate plan that drives your legacy, and ultimately living the life you want is the driving force behind what we do and how we do it.
We value sharing professional, unbiased advice rooted in clear communication, longstanding commitment, and helping our clients live healthy, fruitful life. For us, financial life planning is about so much more than money.
Our Financial Planning Process
We see financial planning as an ongoing partnership between you and us. We take immense pride in creating a caring and authentic relationship built on a solid foundation of trust.
During the financial planning process, your advisor will proudly work in your best interest to provide a tax-focused, comprehensive plan for achieving your more meaningful goals. Simply put, you dream it, we plan it, and you live it.
Our Commitment to You
We are fee-only advisors, which means our only form of compensation comes from our clients — not commissions, the sale of products, or kickbacks. We've chosen to operate in this manner because it allows us to work unencumbered in your best interest. When you do well, we do well.
Our goal is to bring simplicity and clarity to your financial life. We've opted out of using a complicated fee system. Instead, we provide our clients with a transparent and easy-to-understand fixed annual fee.
This means that our clients can rest assured knowing that they can call, email, or meet with their advisor at any time without worrying about running up the bill. There is no hourly fee because we aren't in the business of nickel-and-diming anybody.
In addition, we pride ourselves on being flexible and easy to work with. Whether you've grown fond of virtual meetings over the last few years or prefer to come into the office, we're happy to accommodate. Honoring your comfort level and schedule (however busy it may be) are top priorities for our team.
Why Work With PIFP?
With over 100 years of combined experience, we're passionate about helping our clients experience financial freedom and peace of mind.
We work with individuals, couples, and families in various life stages throughout Virginia, South Carolina, and beyond. From the young professional just finding her footing to the couple transitioning into retirement, we're honored to be a part of every client's wealth journey.
If you'd like to learn more about financial life planning and what it means to our team, please contact us anytime.
About Us
Partners in Financial Planning provides tax-focused, comprehensive, fee-only financial planning and investment management services. With locations in Salem, Virginia and Charleston, South Carolina, our team is well-equipped to serve clients both locally and nationally with over 100 years of combined experience and knowledge in financial services.
To learn more, visit https://partnersinfinancialplanning.com