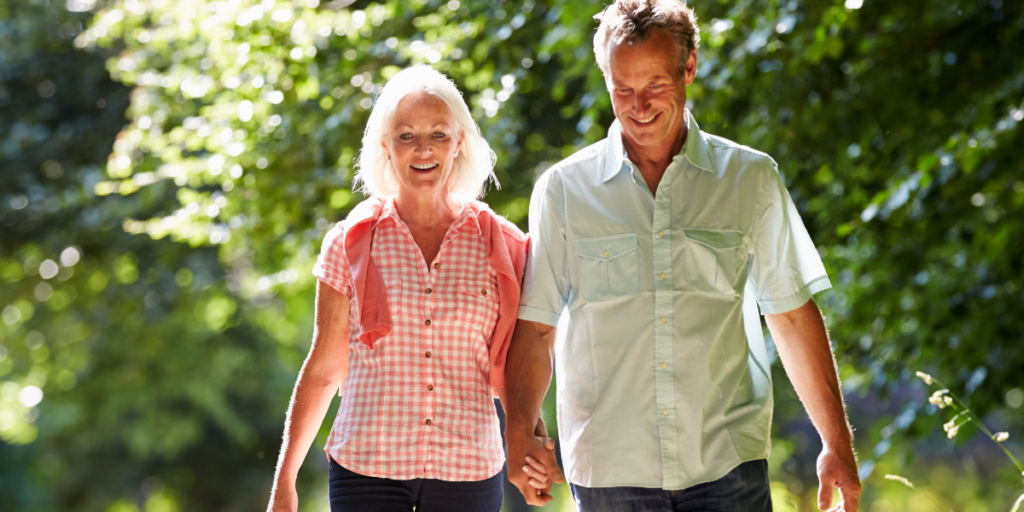 When the time comes to find a financial partner, it's possible you may feel a little overwhelmed with your options. Is it best to go with the same advisor your parents used in Charleston for decades, or should you start your search from scratch?
Who you choose to work with can impact your ability to reach your financial goals, retire with confidence, and feel financially secure. And while, at first glance, it may seem like most advisors are created equal, there are actually many differentiators worth considering.
Here's a look at the most common types of advisors, how they're compensated, and what you may want to look for in a future financial partner.
7 Common Types of Advisors and How They're Compensated
There are several differences between how an advisor is regulated and compensated, as well as their fiduciary responsibilities to their clients. Below are the seven most common types of advisors.
CERTIFIED FINANCIAL PLANNER™ (CFP®)
For an advisor to become a CFP® professional, they must meet rigorous education, experience, and testing requirements and commit to acquiring ongoing education credits.
As a part of the certification process, advisors must serve as fiduciaries to their clients, meaning they put their best interests first when working together.
CFP® professionals are required to take a holistic approach to financial planning. They are able to provide advice on nearly every aspect of your financial life including:
Budgeting
Establishing an emergency fund
Saving for a child or grandchild's college education
Preparing for retirement
Maximizing insurance coverage
Estate planning
Investment Advisor
A Registered Investment Advisor (RIA) is someone whose primary responsibility is to give advice regarding your portfolio and manage investments. They'll work closely with you to offer personalized investment advice based on your long-term goals and tolerance for risk. they also have a fiduciary duty to respect what serves you best as a client, and act accordingly.
Investment advisors who have $110 million in assets under management (AUM) are regulated by the Securities and Exchange Commission (SEC), while those with less AUM are regulated by state regulators.1 RIAs have a strict set of rules they must comply with, and they are heavily monitored to ensure they aren't violating them, which would result in revoking their license.
Broker
A broker is an individual (or a company) who buys and sells stocks from a securities exchange (like the S&P 500) on your behalf. For this work, they are typically paid by commission on whatever is bought or sold.
A broker does not typically provide holistic financial advice or offer a customized investment strategy. However, some full-service brokerage firms may offer these additional services for a fee.
Fiduciary Advisor
As we mentioned earlier, "fiduciary" refers to the duty a professional has to act in the best interests of their client. Therefore, a fiduciary advisor is obligated to operate through that lens when making recommendations to you.
To put things in perspective, if someone is not a fiduciary, they can legally make recommendations or decisions that benefit themselves, rather than you, the client. This is common for those who earn commission on certain insurance policies or products- often life insurance or annuities. Thus why a fiduciary relationship is often more desirable when it comes to selecting an advisor.
Fee-Only
The term "fee-only" refers to how an advisor is compensated. A fee-only advisor does not receive commissions on the sale of products or insurance policies, and they do not receive referral kickbacks from other professionals.
As a client, working with a fee-only advisor may help ensure that you're receiving unbiased advice. That's because the advisor's own success is directly tied to your financial well-being. It's in their best interest to help you grow your financial standings.
A fee-only advisor may charge a flat monthly fee, an hourly rate, or a percentage of the assets they manage for you.
Fee-Based
If an advisor is fee-based, that means they earn their income through a mix of fees they charge their clients and commissions earned on the sale of certain products. This is common for advisory firms that offer insurance and annuity products in addition to comprehensive planning services.
As a client, you may be required to pay a base fee, as well as a commission fee on the purchase of investments or insurance products.
Commission-Based
A commission-based advisor is paid solely on the commissions earned by selling investment or insurance products. Because their income is not directly tied to your financial well-being, it is possible that they can be motivated to sell you products that may not necessarily be the right choice for you.
Does Their Reputation Speak For Itself?
Once you have an idea of what types of advisors are available, you'll still need to be able to distinguish between all the CFP® professionals, investment advisors, fee-only advisors, etc. who are out there. To do that, look for someone who has a good reputation within the community or industry, as well as strong, long-lasting relationships with their clients.
There are few things more personal and important than your financial well-being. Because of this, your future financial advisor will play an incredibly important role in your life and, ideally, be with you for decades to come. You'll want to make sure you're choosing to work with someone who's good at both building and maintaining long-term relationships.
You may find it helpful to talk to your friends or coworkers about the financial professionals they work with, or check a firm's Google reviews for unbiased, third-party opinions on an advisor's services, communication skills, and personality.
What Is Their Investment Philosophy?
Since your advisor will be handling your investments and portfolio, you may want to review their investment philosophy closely and ensure it aligns with your own.
If you're interested in sustainable investing or ESG, for example, it may be important to you that your advisor focuses on these areas as well. Or, if you'd like to avoid timing the market, it may not be prudent to work with an advisor who specializes in active investing.
Investment philosophy and strategy should be discussed during your initial meetings with a potential advisor.
Find an Advisor Who Shares Your Values
One of the biggest components of financial planning is the idea that your financial goals are tied directly to your personal goals and values.
When searching for an advisor, try to choose someone who respects your values and, even better, has some personal values in common.
For example, you may be passionate about charitable giving, but not all advisors are eager to focus on an in-depth giving strategy. You'll want to find someone who shares that passion with you and is eager to work it into your financial plan.
Aligning Your Needs with the Right Professional
It's important to have a clear understanding of what, specifically, you want your advisor to help with- as you'll want to find someone who has those strengths.
If your primary goal is to prepare for retirement, then it may not make sense to work with someone who specializes in early career planning and student debt management.
Every financial advisor or firm has their strengths and weaknesses, so you'll want to be sure the person you choose to work with has the necessary experience and knowledge in the area you're looking for help with.
The Benefits of Working with PIFP
Partners in Financial Planning puts our full focus on you, our client. We take the time needed to explain complicated financial topics to ensure we're starting on the same page. This also allows us to align our strategies moving forward.
We are a team of fiduciary advisors, meaning we always put you first and act in your best interest when making recommendations. We've chosen to operate as a fee-only firm, which allows us to keep our fee structure simple, understandable, and aligned with your goals. Our hope is that this helps our clients feel more confident and experience peace of mind when working with us.
Whether you're within driving distance of one of our offices or located halfway across the country, we offer in-person and virtual meetings for any new or existing client. If you'd like to learn more about us and our services, don't hesitate to reach out and schedule a time to talk.
Sources:
About Us
Partners in Financial Planning provides tax-focused, comprehensive, fee-only financial planning and investment management services. With locations in Salem, Virginia and Charleston, South Carolina, our team is well-equipped to serve clients both locally and nationally with over 100 years of combined experience and knowledge in financial services.
To learn more, visit https://partnersinfinancialplanning.com