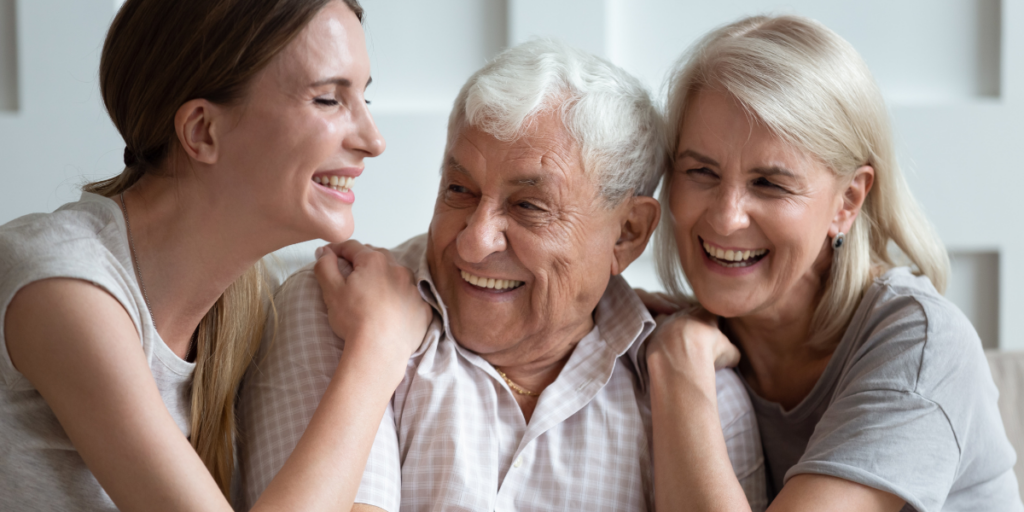 Not too long ago, money was strictly taboo in many households. But as parents have discovered in recent years, neglecting to talk about money with their kids does more harm than good. With a lack of financial literacy taught in schools, there are few opportunities for children and young adults to learn basic finance concepts or how to be responsible with their money. The same goes for estate planning—few know what estate planning is or what's involved.
Below we're discussing why it's essential to include your children in estate planning and how to do so effectively.
Educate Your Children About Estate Planning
If you want your children to be good stewards of their wealth, explaining the purpose and significance of estate planning is essential. You can decide how detailed to go based on their age and understanding of finance.
But use this opportunity to (if you haven't already) open up more extensive discussions about family wealth and the importance of being financially responsible with an inheritance. Encourage open and honest communication, and share your family values and goals with them. Have patience, and be open-minded when answering their questions.
Identify What Their Roles and Responsibilities Will Be
You'll likely want your children to have a primary role in your estate plan, such as executor, trustee, or guardian. Before assigning roles, talk to your children and consider what may be the right level of responsibility for each one. If you'd like to name a guardian for a minor child, which of your older children would be best suited for the role? Guardianship is an ongoing and involved responsibility, so you'll want to name someone prepared to handle such a meaningful task.
You may prefer not to give your children specific roles for one reason or another. The role of trustee, for example, can be given to a third-party professional, such as a financial advisor or other professional fiduciary.
Once you decide which children will have what responsibilities, relay the expectations to them. Ensure they have a clear understanding, and give them resources or a list of contacts they can contact if they have more questions (such as your estate attorney or financial advisor).
Involve Your Children in the Decision-Making Process
While you're establishing your estate plan, remember that it's really for the benefit of your family—which means you may want to involve them in some of the decisions. Facilitate family meetings and ask your children to share their input or ideas. Again, it's essential to keep an open mind and encourage honesty.
By actively empowering your children to participate in the decision-making process, you're giving them more "buy-in" to the estate plan. This increases the likelihood that they'll be willing and able to execute your final wishes effectively when the time comes.
Focus On Education and Financial Literacy
As we mentioned before, it's possible your children haven't been exposed to much financial education before this point. Work with your financial advisor to expand their financial knowledge, and provide additional resources they can review at their discretion.
Use this opportunity to teach basic money management skills that you may take for granted but they need to familiarize themselves with. This could include budgeting, saving, investing, preparing for retirement, taking out loans, or opening a credit card—just to name a few.
It's better to have your children learn to be responsible with money through trial and error rather than wait until they're handed a sizable portion of your estate. The more significant the amount of money they're responsible for, the more impactful a poor decision can be. Do what you can now to empower them to make better, more informed decisions when you're not around to help.
Create a Legacy Plan
Help your children understand (and get on board with) your final wishes by discussing your family's values, traditions, and philanthropic goals. If you'd like to leave some of your estate to your favorite charity, encourage your kids to get involved and learn more about it. Helping them understand the reasoning behind your wishes is critical to reducing resentment or turmoil after your passing.
You may want to start setting time aside as a family to volunteer regularly, or you can put your traditions and values in writing. Don't assume your children will just "get it" because it's what you want. Help them understand why these traditions or decisions are essential to you.
Prepare Your Next-Generation of Leaders
While you might still see them as your babies, try to think of (and treat) your children as your family's next generation of leaders. If you own a family business, this means establishing a transition plan that prepares them to take over as CEO or president. Suppose that's not the case for your family. In that case, you can still help prepare them for the future by exposing them to your family's lineup of investments and building a sense of responsibility for family assets.
Estate Planning Documents and Considerations
Your estate plan is more than just a will, it's a collection of multiple directives and documents that work together to help you leave a meaningful legacy.
Your estate plan will likely include the following:
A will
Trust(s)
Power of attorney
Beneficiary designations
Letter of intent
Give your children a list of the documents included in your estate plan so they know what to review in the future. Help them understand the difference between these documents, what's included in them, and what roles your children will play in executing them.
Conduct Regular Reviews and Updates
As your life circumstances change, your estate plan will likely need to be updated accordingly. For example, you'll want to update your estate plan following the birth of a new grandchild or after purchasing property, such as a vacation home or boat.
Consider including your children in the review process, as this can help them gain an in-depth look at your plan and ask questions. They can provide input on what needs to be changed or updated in your plan.
The Importance of Communication and Family Harmony
We can't stress the importance of fostering an honest and open dialogue with your loved ones. Talking about death, especially the death of a parent, is a complex subject for any family to face. But having these conversations now is critical because you're still here to walk them through it.
There's always the chance that your final wishes will cause conflict amongst siblings, mainly if you divide your estate unequally. Try to work through these potential roadblocks now, as tensions and emotions will rise following your passing. Remind your children about the importance of unity, and emphasize that your estate plan was created to promote harmony and care for the next generation in the most effective manner possible.
Seek Out Professional Guidance and Support
Estate planning is a complex and ongoing process that involves several legally binding documents. Because of this, you're better off seeking out the expertise of an estate planning attorney and financial advisor to help run point on the planning process. They can help you and your children understand the legal and tax implications of your estate planning decisions and collaborate with others to ensure the plan is effective.
Including your children in the estate planning process is essential, and it will create a meaningful, lasting impact for them long after you're gone. Involving them now allows them to improve their financial literacy, understand your decision-making process, and better prepare them to be good estate stewards.
If you'd like to learn more about how Partners in Financial Planning help families prepare a lasting legacy, please contact us today.
About Us
Partners in Financial Planning provides tax-focused, comprehensive, fee-only financial planning and investment management services. With locations in Salem, Virginia and Charleston, South Carolina, our team is well-equipped to serve clients both locally and nationally with over 100 years of combined experience and knowledge in financial services.
To learn more, visit https://partnersinfinancialplanning.com