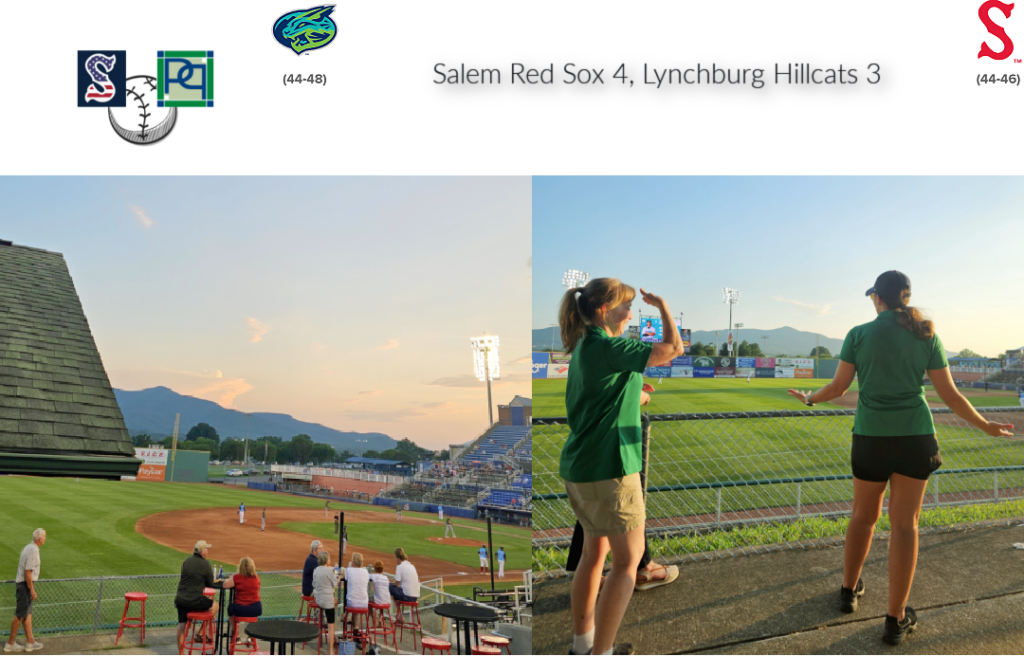 We hosted a Client Appreciation Event on Thursday, July 27th, at the Salem Memorial Ballpark. It was a great night of baseball, food, and fun at our reserved "Outdoor Picnic Pavilion".
We had an amazing view of the mountains looking directly out over the right field fence.
We appreciate all of our clients and their guests for attending our event, and our new team members were happy to meet you all.
And yes, Salem Red Sox did win against the Lynchburg Hillcats. Click here for more information on the game.
Your Partners in Financial Planning Team
About Us
Partners in Financial Planning provides tax-focused, comprehensive, fee-only financial planning and investment management services. With locations in Salem, Virginia and Charleston, South Carolina, our team is well-equipped to serve clients both locally and nationally with over 100 years of combined experience and knowledge in financial services.
To learn more, visit https://partnersinfinancialplanning.com