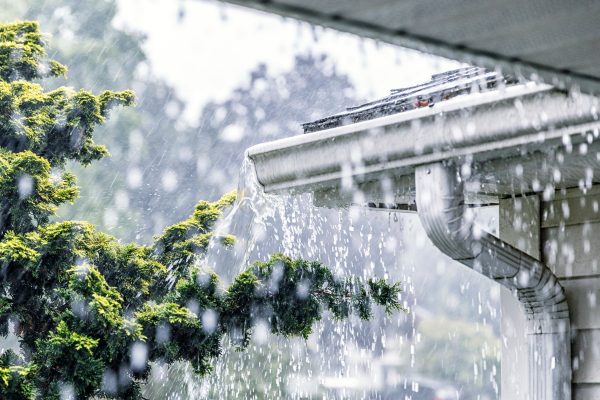 South Carolina is a gorgeous, geologically diverse state with incredible culture, food, adventure, and hospitality. Suppose you're thinking about moving to South Carolina in retirement. In that case, however, it's critical to consider that this southern state is situated along the coastline — making it subject to significant natural disasters. From hurricanes and flooding to heat waves and thunderstorms, Mother Nature can take a toll on those living in the South.
The good news is there are simple yet effective steps you can take to financially prepare yourself for a natural disaster and mitigate its impact. Below, we're providing a few practical and actionable tips on how individuals like you can financially prepare for natural disasters in South Carolina.
Understanding the Risks
Around 10% of all hurricanes that make landfall in the U.S. hit South Carolina, and many areas of the state are subject to flooding.1 Hurricanes have the potential to do anything from tearing a few shingles off the roof to flattening a home entirely.
Property damage aside, you may be required or encouraged to evacuate your home before a natural disaster, purchase additional supplies, cover hotel costs, pay for transportation, etc. And if the storm impacts your workplace, or you're unable to return home for a few days, you could be looking at a loss of income as well.
Natural disasters are both unpredictable and predictable. In most cases, you don't know when a disaster will strike. But what you do know is that inevitably, it will strike. Proactive planning, both for yourself, your property, and your finances, is critical to minimizing the impact a natural disaster has on your well-being.
Building an Emergency Fund
An emergency fund is meant to be a pot of money you set aside and don't touch, except for emergency — an unexpected hospital bill, home repair, car repair, or to cover loss of income after a layoff, for example. A good rule of thumb is to build an emergency fund that can cover around six months of your salary. If you earn $100,000 a year, your emergency fund should ideally have at least $50,000.
Suppose you live somewhere prone to hurricanes and other natural disasters, like South Carolina. In that case, it's a good idea to have another emergency fund (or a portion of your emergency fund) dedicated to disaster-related expenses. How much you set aside in this account will depend on a few critical factors. You should have enough in the account, for example, to cover any insurance deductibles you may be responsible for following a disaster (including homeowners insurance, car insurance, and flood insurance).
Include enough in your savings to cover your living expenses for a couple of months in the event you're unable to get back to work right away. If there are certain repairs your insurance won't cover or items they won't replace, you may want to include some extra money in your savings to account for those costs as well. As we mentioned earlier, you may have to shell out money for travel (plane tickets, bus rides, or perhaps extra gas for the car) and evacuation supplies.
Before getting too overwhelmed with the thought of building an emergency natural disaster fund, remember that this is something you can grow over time. Just as you contribute regularly to your retirement account, prioritize putting money aside each month to build your savings steadily.
Reviewing Insurance Coverage
Having the right kind and amount of insurance coverage is the most effective way to protect yourself financially from a natural disaster.
If you're obtaining a mortgage or renting your home, your lender or landlord may require you to have specific policies in place. But, even if you're not subject to lender requirements, it's a good idea to consider incorporating the following policies into your protection plan:
Renters insurance: If you're renting your home, these policies may cover your personal belongings, medical payments, living expenses, or loss of use in theft, fire, or other qualifying events.
Homeowners insurance: This covers the actual physical structures on your property (like a house and garage), personal property, medical payments if someone's injured on your property, loss of use, and personal liability. Qualifying damages could include theft, vandalism, fire, or weather events (like lightning or wind).
Flood insurance: This covers damage to your home, property, or business caused by water from coastal flooding or other overflow flooding from rivers, creeks, streams, etc.
Windstorm insurance: Windstorm insurance is designed to specifically cover property damage caused by tornadoes, hurricanes, or other weather events involving extreme wind.
If you're planning on relocating to South Carolina from another part of the country, this may be your first time obtaining one or more of these insurance policies. Review your options carefully, and ensure any policy you're considering is robust enough to cover your entire property and personal belongings. It's a good idea to review your insurance policies regularly (say once a year or so) to ensure they align with your current needs and circumstances.
Creating a Disaster Budget
When disaster strikes, your day-to-day will look different (at least briefly). Create a budget specifically for disasters, which outlines the essential expenses you can expect to spend before, during, and after a natural disaster.
These might include:
Food supplies (canned or dry goods that are easy to store and transport)
Water
Hotel or lodging
Medical supplies
Transportation
Gas (for cars or generators)
You may want to keep your disaster budget in cash and easily accessible since the power could be out in your area for several days, and card readers or ATMs might not be usable.
Documenting Valuables and Assets
Whether you live in an area prone to natural disasters or not, it's always a good idea to document your valuables and assets in the event you need to file an insurance claim in the future.
Create both a physical and digital cloud-based inventory of your possessions that includes:
Receipts or copies of receipts
Photographs
Videos
Written descriptions of the items
Date of purchase or date the item was acquired
Make it a habit of updating your inventory anytime you buy something new (like a television, piece of jewelry, art, etc.).
Establishing a Communication Plan
If your property experienced damage due to a natural disaster, you'll need a game plan for assessing and repairing the damage promptly. Create a communication plan that you can enact swiftly if you must evacuate your home (family and friends) and then if you need to get professionals involved (your bank, financial institution, and insurance provider).
Keep a list of these numbers stored somewhere (preferably digitally in the cloud) that you can easily access if you have to leave your home or your property becomes inaccessible.
Setting Up Direct Deposit and Online Access
One of the many benefits of living in a digitally-driven world is that most of your financial life can be accessed and managed online. If you're managing your finances manually (depositing a physical paycheck at the bank, mailing checks to pay your bills, etc.), consider transitioning to automation.
Having direct deposit for your income and automatic bill payments can be especially helpful in the event you're displaced due to a natural disaster. When your home is damaged, or your family is forced to evacuate, the last thing you want to have to worry about is getting checks deposited or late bill payments.
Reviewing Financial Documents
In the worst possible scenario, you want it to be as easy as possible for your loved ones to access critical estate plan documents. Make sure you're regularly reviewing documents, such as wills, trusts, powers of attorney, and medical directives, to ensure they're up-to-date and reflect your desires today.
If you were injured and incapacitated during a natural disaster, for example, your medical directive could help your family more effectively communicate your treatment plan with your doctors. Ensure trusted individuals, like your children or siblings, have copies of these documents and know how to access the originals.
You may find it helpful to consult with legal and financial professionals when preparing estate planning documents to ensure they're comprehensive and legally binding.
Exploring Federal Assistance Programs
South Carolina and the federal government offer several emergency assistance programs for people affected by a natural disaster. In some cases, you may receive additional compensation beyond what your insurance provides, as well as housing, food, water, medical assistance, and other critical resources.
Some of these programs include:
Feel Financially Prepared When Disaster Strikes
We love South Carolina, and we're confident that if you move here, you'll love it too. While weather events and natural disasters are inevitable, there are plenty of preventative measures you can take to ensure they don't cause significant damage to your financial well-being. If you'd like to talk to a local financial professional about preparing financially to move to South Carolina, we encourage you to reach out to our team today.
About Us
Partners in Financial Planning provides tax-focused, comprehensive, fee-only financial planning and investment management services. With locations in Salem, Virginia and Charleston, South Carolina, our team is well-equipped to serve clients both locally and nationally with over 100 years of combined experience and knowledge in financial services.
To learn more, visit https://partnersinfinancialplanning.com