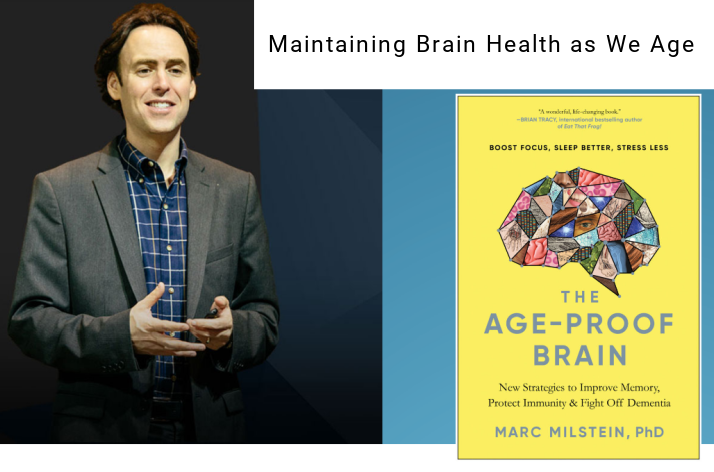 Dr. Marc Milstein Virtual Event – Organized by Partners In Financial Planning, LLC
Dr. Marc Milstein, noted scientist, speaker and author, presented a virtual event on Thursday, February 23, 2023, at 7:00 PM. The presentation focused on maintaining brain health as we age. His new book, The Age Proof Brain, was published in October of 2022. You can learn more about Dr. Milstein at www.drmarcmilstein.com.
In the live presentation, you heard the latest, actionable insights to Age-Proof Your Brain and boost brain health today as well as lower the risk of dementia.
Learn to:
Improve memory and productivity
Increase energy and boost your mood
Reduce the risk of anxiety and depression
Form healthy habits to supercharge your brain
Prevent non-genetic Alzheimer's and dementia
We think Dr. Milstein's presentation was both informative and entertaining.
About Us
Partners in Financial Planning provides tax-focused, comprehensive, fee-only financial planning and investment management services. With locations in Salem, Virginia and Charleston, South Carolina, our team is well-equipped to serve clients both locally and nationally with over 100 years of combined experience and knowledge in financial services.
To learn more, visit https://partnersinfinancialplanning.com