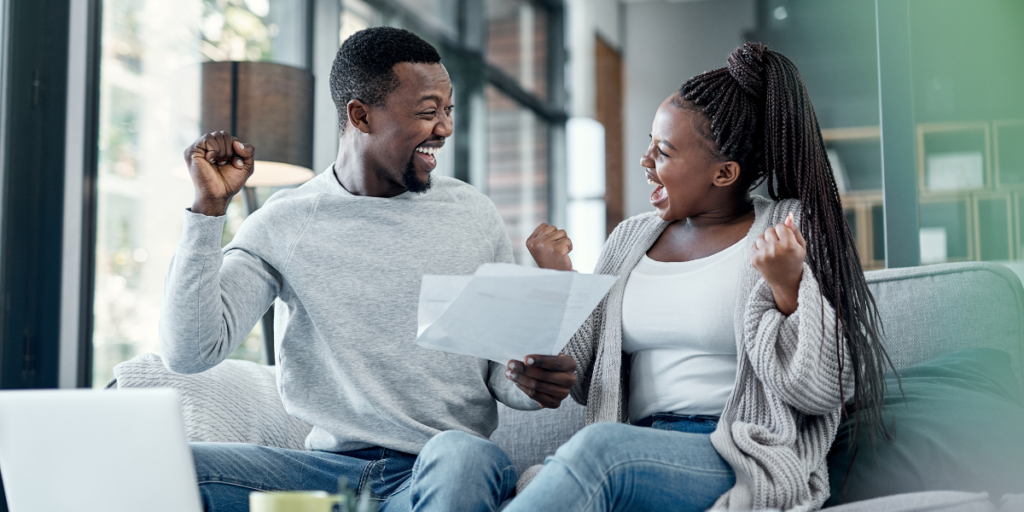 The last few years before retirement are your chance to save diligently and strategize to enjoy the retirement you've always dreamed of. Financial independence is an exciting goal but requires detailed planning and careful, long-term consideration. As a physician, your hours in the hospital are valuable, and that means you may not have the time necessary to manage all aspects of your wealth on your own.
But when do you know it's time to work with a financial planner? Here are five tell-tale signs to look for.
Sign #1: Complex Income and Investment Structures
Most traditional employees receive a salary reflected in their paychecks every two weeks. But for high-earning physicians (or other high-earning professionals), your income may fluctuate. Your hospital may use a tiered system, offering financial incentives for working night shifts. Or, the more procedures you perform, the greater your compensation. You might also receive a sizable annual bonus, living stipend, retirement benefits, or other incentives.
Combine your income with your spouse's (or another source, like a rental property), and your financial life starts getting pretty complex. To take it a step further, you're likely investing a portion of your paycheck — which adds complexity to your financial picture.
Between your income, retirement contributions, debt repayments, and portfolio, you need someone who can bring all aspects of your wealth under one roof. When a financial professional can look at your bigger picture with your long-term goals, they can help you manage risk, optimize your investment strategies, and set the stage for future financial stability.
Sign #2: Uncertainty About Retirement Readiness
You're put in a challenging position when preparing for retirement. After years of additional schooling and taking on substantial student loan debt, physicians are often forced to wait longer to start saving for retirement than their peers.
At the same time, physicians are high-earning professionals who become more valuable to their employers the longer they work. By the time a physician is ready to retire, they'll likely need more savings than the average person to maintain their lifestyle in retirement.
Physicians face two primary challenges: Delaying saving for retirement and needing substantial savings in retirement.
For those reasons, many physicians feel unsure about their retirement readiness and unclear how much they'll need to save. A financial planner, especially someone familiar with this challenge, can help you perform retirement projections. This, essentially, puts a number on your ideal retirement lifestyle. From there, they can help you analyze the gaps between what you have saved and how much you'll need. Based on your unique goals and time horizon, your financial planner will recommend custom strategies to help bridge that gap and prepare you for retirement.
Sign #3: Lack of Time and Expertise
Few careers are more demanding of employees' time and energy than healthcare. Rarely do you only work a 40-hour work week, and clocking out at five is practically unheard of. When you get to yourself, you want to spend it at home with your loved ones or enjoy your favorite hobbies (golf, boating, or volunteering).
Your time is in high demand. But as a pre-retire, your financial life needs attention, too. Not only do your circumstances evolve, but financial regulations and investment trends are also constantly changing. If no one's paying close attention to internal and external factors, you may miss critical opportunities to grow your future retirement income.
A financial planner is someone who can serve as a dedicated resource. They'll diligently monitor your financial picture and what's happening in the markets. As you near retirement, having a professional who can help you be proactive with your financial decision-making is crucial.
Sign #4: Balancing Loan Repayment and Savings Goals
Physicians endure eight years of schooling, which means eight years of accruing student loan debt. While everyone's student loan debt is different, the average medical school student graduating today will have between $200,000 and $215,000 in student loan debt.1
Paying down the highest averaging student loan debt of any profession is no easy feat, and it significantly impacts most physicians' ability to save for retirement (or other goals, such as buying a home).
Again, a financial planner can be instrumental in helping you design a custom strategy for managing your debt repayment obligations and working towards your retirement goals.
Sign #5: Navigating Tax Planning and Optimization
If you only think about your taxes once a year, you could miss out on tax-minimizing strategies. Tax planning should be considered year-round with every financial decision (retirement contributions, managing capital gains or losses, receiving dividends from investments, buying property, etc.).
It is essential for high-earning physicians or those who earn income from various sources since they may be pushed into higher tax brackets. Yet, most physicians don't have the time or know-how to spend hours and hours researching and implementing tax strategies throughout the year.
A financial planner can help you incorporate tax efficiency into your greater financial plan and investment strategy. Both as you build your retirement savings now and prepare to withdraw in the future, your financial planner will develop tax-efficient contribution and withdrawal strategies tailored to your specific financial standings. In addition, a financial planner can work directly with your accountant or recommend one if you aren't working with someone already.
(Bonus!) Sign #6: Dealing with Life Transitions and Goals
Your life is ever-changing and will continue evolving between now and retirement. Think about the life transitions you've experienced and what is yet to come — marriage, parenthood, buying a home, becoming a grandparent, losing a loved one, etc.
As your life evolves, so will your goals and priorities. Over time, your financial plan can become outdated, especially if you're not updating it regularly to reflect these shifts. After getting married, for example, just think about the logistics of updating your financials — changing beneficiaries on insurance policies, adding a joint owner to your bank account, and combining brokerage accounts, just to name a few.
A financial planner knows your life is dynamic, and they'll create a financial plan as you approach retirement designed to evolve alongside you. They'll be able to adapt strategies that can accommodate changing circumstances. With regular check-ins, your planner can assess your current standings and determine if adjustments must be made to keep your financial plan relevant.
Is It Time to Work With a Financial Planner?
If you're asking yourself, "Is it time to work with a financial planner?"… the answer is most likely, "Yes!"
Above, we've outlined some of the most common financial challenges physicians face, especially as they prepare for retirement. These last few years before retirement are some of the most critical, and having the right partner in your corner will make all the difference.
You've dedicated your life to helping others, which is why our Partners in Financial Planning team is proud to support you throughout your financial journey. We help physicians and medical professionals navigate the complexities of their unique financial landscapes through comprehensive financial life planning. Please reach out anytime to learn more or share your concerns with our advisors.
Sources:1Average Medical School Debt
About Us
Partners in Financial Planning provides tax-focused, comprehensive, fee-only financial planning and investment management services. With locations in Salem, Virginia and Charleston, South Carolina, our team is well-equipped to serve clients both locally and nationally with over 100 years of combined experience and knowledge in financial services.
To learn more, visit https://partnersinfinancialplanning.com