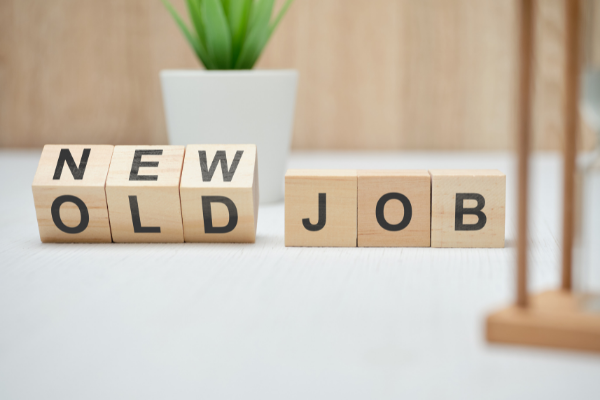 There are three primary medical systems in the Roanoke, VA area: the Salem Veteran Affairs Medical Center, the Carilion Clinic, and the LewisGale Medical Center. These networks are home to some of Virginia's finest healthcare workers and have earned prestige within the healthcare community.
The Partners in Financial Planning team specializes in helping physicians, doctors, surgeons, and other medical professionals navigate their employment options within these and other systems.
It's common for highly specialized physicians in Virginia to serve a tenure at one or both of these places at some point. If you're considering making the switch from one system to another, there are a few important considerations to make first—including whether an even more significant career shift may be the best move.
First, Consider the Complete Offer
Before accepting an offer elsewhere, review the complete compensation package, including incentives, bonuses, insurance, etc. For most medical professionals, base salary only serves as part of their compensation. You may receive additional pay based on procedures or patients seen, or your employer may pay towards your insurance coverage or retirement account.
A hospital like the Salem VA Medical Center will have government benefits, which can exceed those offered in the private sector. Employees could qualify for a pension and early retiree health benefits, for example.
Keep in mind that Carilion may also offer a pension plan, which is rare to find these days.
Weigh the benefits of your current compensation against what a different medical system offers. No two places are alike, so this may require personal reflection into what you're willing to negotiate or give up.
Envision Your Ideal Lifestyle
Money is a tool to achieve the lifestyle you envision for yourself. So, it's essential to decide if the employer you're considering switching to aligns with your ideal lifestyle choices.
Beyond compensation, do they provide opportunities that pique your interests? You may be thinking about transitioning to a teaching role or a hybrid role that allows you to teach while reducing practice hours. Since the onset of Covid, you may even be looking to slow down and move away from a fast-paced, high-stakes environment. These factors are just as important to consider as the compensation.
Keep in mind that changing medical systems could involve relocation. Roanoke has a low cost of living but is much smaller than northern Virginia. If you're a homebody at heart, somewhere quiet with a lower cost of living could be ideal. But if travel and nightlife are part of your "must-haves," consider this when selecting a new employer and location.
Review Your Options for Retiring Early
In early 2020, Covid-19 changed our nation. And the toll it's taken on medical professionals has been astronomical. So much so that doctors and physicians are leaving the field at a rate four times higher than they were before the pandemic.
If you've been toying with the idea of early retirement or a career change, you're certainly not alone. But a major move like this should come with a good amount of planning and consideration beforehand.
Changing fields may mean taking a salary cut. Are you prepared to adjust your spending accordingly? For many, the relief and fulfillment of a new career are well worth the income adjustment.
You may be considering an early retirement altogether. If this is the case, it's essential to address a few questions with a trusted financial partner, like Partners in Financial Planning.
These questions may include:
Do I have enough money saved and/or invested to last for the rest of my life?
Am I prepared to find healthcare coverage from a source other than my employer?
What significant expenses, like home buying or paying for college, do I need to be prepared for?
What lifestyle changes would I need to make to retire early?
How will I make up the difference between what I need to save for retirement and what I currently have?
Work With a Financial Planner
If you're thinking about leaving your current employer, there are plenty of considerations to make first. At Partners in Financial Planning, we work with medical professionals to make thoughtful financial decisions at any stage in their careers.
We'd love to help you find the confidence in using your money to enhance your life. If that means moving to a different location, slowing down, or retiring early, we're here and happy to help.
Schedule time to talk with a financial professional who can evaluate your needs and develop a plan based on your vision for an ideal life.
About Us
Partners in Financial Planning provides tax-focused, comprehensive, fee-only financial planning and investment management services. With locations in Salem, Virginia and Charleston, South Carolina, our team is well-equipped to serve clients both locally and nationally with over 100 years of combined experience and knowledge in financial services.
To learn more, visit https://partnersinfinancialplanning.com