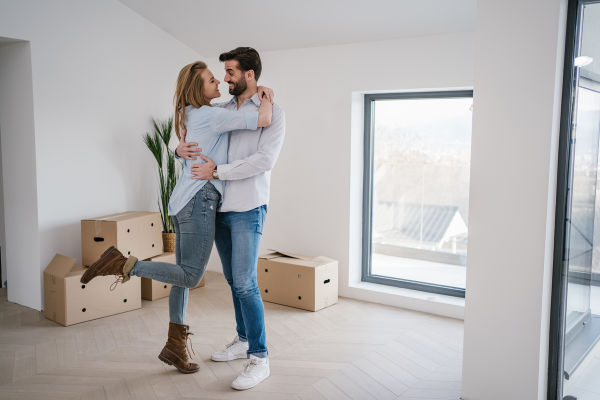 Doctors interested in purchasing their first home tend to face more hurdles than other homebuyers. Their debt-to-income (DTI) ratio is high, and being in residency may make it challenging to prove employment. These can be red flags (even deal-breakers) when trying to obtain a conventional mortgage, which is why some lenders offer loans specifically for physicians.
What Is a Physician's Loan?
A physician's loan, or doctor's mortgage loan, is a loan specifically for medical professionals.
These types of loans can include several benefits, including:
Little or no down payment
No private mortgage insurance (PMI) for down payments less than 20%
Competitive interest rates
Physician's loans are meant for new-to-practice doctors just getting their feet wet in the field. Lenders offer these unique benefits because they understand a medical professional's increased earning potential down the line—even if their current DTI is not ideal.
Other First-Time Homebuyer Mortgage Options
If you can't access a physician's loan, there are other mortgage opportunities for first-time homebuyers, such as conventional or Federal Housing Administration (FHA) loans.
Conventional loan: With a conventional loan, buyers must pay a percentage of the cost of the house as a downpayment. While 20% is considered standard, some lenders will accept less.
Keep in mind that putting down less than 20% will typically require the addition of PMI. PMI is a monthly insurance payment you must make until you reach 20% equity, adding a couple of hundred dollars to your bill each month.
FHA loan: FHA loans are backed by the Federal Housing Administration and are meant to help first-time homebuyers with little savings. You can obtain an FHA loan with as little as 3.5% down and a lower credit score than you would need for a conventional loan. An FHA loan will still require mortgage insurance, and borrowers may face additional closing costs at signing.
Home Buying Considerations for Young Physicians
While getting approval for a mortgage may be more attainable through a physician's loan, there are some critical considerations to make before putting in an offer. After completing years of schooling and finally stepping out on your own, it can be easy to get caught up in the excitement of "making it" to the next phase.
Here are a few things to keep in mind as you begin your home buying journey.
Avoid Buying Too Much House
It's always a good idea to start the process by getting preapproved for a loan. Your pre-approval letter will tell you exactly how much the bank will let you borrow. The problem is, just because you're eligible to borrow a certain amount doesn't always mean that amount will fit your budget.
That's because the purchase price represents a small fraction of how much you'll pay being a homeowner. It's vital to consider ancillary costs like:
Closing costs
Insurance
Property taxes
Routine maintenance
Furnishings
At the end of the day, the more you borrow, the higher your monthly payments, especially if you're putting down little or no downpayment. Instead of focusing on getting as much house as you can, determine how much you can afford to pay on a month-by-month basis. If buying a more expensive home means you won't be able to contribute to your retirement savings or other financial goals, it may not be the best move.
Estimate How Long You Plan To Stay
The general rule of thumb is not to buy a house unless you plan on staying put for about five years. Doing so allows time for your house to appreciate, making the hefty up-front realtor fees and closing costs worth it when you sell.
Before buying a home, make sure you like the area and your job. For example, if you're on the fence about staying, it may be better to rent first.
Carefully Weigh Your Wants vs. Needs
Buying your first home is exciting, but it's essential to stay grounded in your expectations. In most cases, your first house won't be your dream home. So climb down from your HGTV double sink, open floor plan, an island the size of Manhattan vision, and consider what elements are "wants" and which ones are "must-haves."
Maybe you know you want to be in a particular neighborhood, and that choice could limit the square footage you can afford. Or perhaps you have a dog and want to prioritize a healthy outdoor space or access to a park. When making this list, consider the things you need to make your life operate smoothly. For example, the kitchen may need a dishwasher, but it doesn't have to be open to the living room.
Keeping your expectations well-aligned with your budget can make the experience more gratifying. Plus, you may get a better sense of what's important to have in a home after you've bought your first one. While your starter home isn't likely your forever home, you can use it as a learning opportunity for the next stage in your life.
Is There Anything Against Renting? Why Buying Doesn't Have To Be Your Default.
There's a stigma around renting that can make it challenging for doctors to take the option seriously.
And with your recent accomplishments of finishing school and beginning residency, it's natural to want to make an "adult" move like homebuying.
But the reality is, there can be significant financial benefits to renting a home—at least temporarily. If you're new to the area, renting first allows you to get your bearings and explore your surroundings before committing to a location. And as we mentioned before, the upfront costs you need to purchase a home make it an ideal long-term investment, not a short-term solution.
Homebuying is a serious commitment, especially for physicians who've already accrued significant student loan debt. The decision to buy shouldn't be taken lightly.
Take your time and consider carefully before jumping in. Adding a mortgage may effectively double the amount of debt you already have, and that's something to think about and discuss with your financial advisor.
Keep Your Overall Financial Health in Mind
Buying a home will impact your larger financial picture for years to come. If you're interested in starting the home buying process, it's wonderful to have a trusted team by your side.
At Partners In Financial Planning, we can help you review the financial side of the home-buying journey: acquiring the right mortgage loan, understanding how much house you can afford, considering how the purchase impacts your short-term and long-term financial outlook, and more.
Our team specializes in helping physicians develop a cash flow plan and organize their financial priorities. Together, we can discuss your homebuying concerns and look at your budget in relation to your greater financial goals.
Schedule time to talk with our team to see how we may be able to help.
About Us
Partners in Financial Planning provides tax-focused, comprehensive, fee-only financial planning and investment management services. With locations in Salem, Virginia and Charleston, South Carolina, our team is well-equipped to serve clients both locally and nationally with over 100 years of combined experience and knowledge in financial services.
To learn more, visit https://partnersinfinancialplanning.com