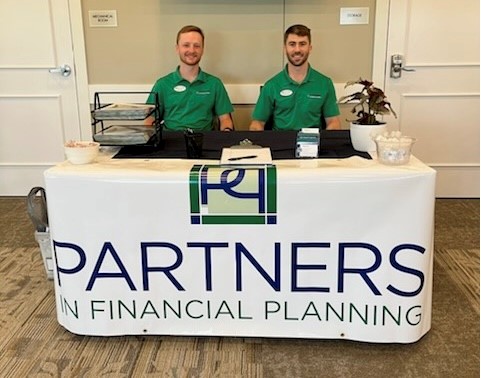 It was a great day at Richfield Living's first Wellness Day event to promote their 8 pillars of wellness – Physical, Spiritual, Financial, Emotional, Vocational, Social, Intellectual and Environmental. Partners in Financial Planning was a participant with team members Stephen Bain and Seth Carter. They talked with residents about the importance of financial wellness and having a Certified Financial Planner™ to provide personalized, objective advice that focuses on your financial goals.
Looking for a Financial Advisor? We invite you to schedule a FREE 15-minute phone call with one of our Senior Financial Advisors, Rich Bryan, to see if we would be a good fit (Retainer only. We do not offer hourly planning). Let's Talk
About Us
Partners in Financial Planning provides tax-focused, comprehensive, fee-only financial planning and investment management services. With locations in Salem, Virginia and Charleston, South Carolina, our team is well-equipped to serve clients both locally and nationally with over 100 years of combined experience and knowledge in financial services.
To learn more, visit https://partnersinfinancialplanning.com