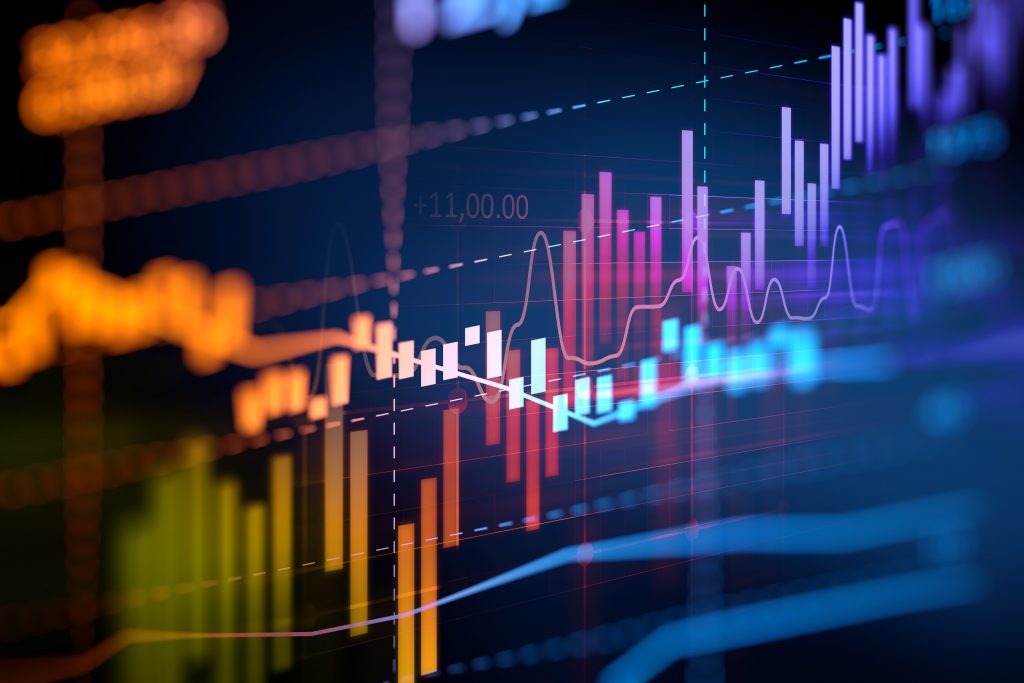 The Markets (as of market close July 29, 2022)
July saw the stock market ebb and flow throughout the month. Sometimes the market reacted in response to news of some sort. Other times, stocks moved in anticipation of something that may happen. For instance, the latest quarterly corporate earnings reports generally have been better than expected, with about 75% of the S&P 500 companies beating analysts' estimates. However, investors responded negatively following reports that a major retailer was slashing its profit outlook. On the other hand, traders moved to equities following a strong labor report early in the month. The latest Consumer Price Index rose higher than expected, indicating inflation was not close to retreating. Following that report, investors retreated from equities, anticipating that the Federal Reserve would accelerate its tightening policy and raise interest rates more than 75 basis points. In fact, at the end of the month, the Fed bumped up interest rates 75 basis points, as expected. Interestingly, the market jumped higher after the latest interest-rate hike. Investors replaced anticipation of an acceleration in rate increases with expectations that the Fed may not need to be as aggressive as some had feared. Nevertheless, rising inflation, which has led to multiple interest rate hikes, supply bottlenecks, decelerating gross domestic product, the emergence of new COVID strains, and the ongoing Russia/Ukraine war promoted fears of an economic recession. Yet, there is enough favorable economic data to offer some hope.
Inflation continued to dominate the economic news throughout the month. Not only did the CPI advance more than expected, but the personal consumption expenditures index (a preferred inflation indicator of the Federal Reserve) hit a 40-year high. The real estate sector continued to slow in July after setting a torrid pace in 2021 and early in 2022. However, the labor market showed strength, adding nearly 400,000 new jobs, while wages have increased more than 5.0% over the past 12 months. After raising the federal funds rate late in the month, Federal Reserve Chair Jerome Powell hinted that the pace of interest-rate hikes may eventually slow to assess the cumulative impact on the economy. Gross domestic product decelerated for the second straight quarter, for the three-month period ended in June. Industrial production also slowed in June, with manufacturing output falling for the second consecutive month.
Crude oil prices declined for the second consecutive month in July, something that hasn't happened since 2020. Rising inflation has cut into consumer spending, weakening demand. Crude oil prices advanced over 10.0% to nearly $115.00 per barrel. Gas prices also continued to fall in July after reaching record highs in May and June. The national average retail price for regular gasoline was $4.330 per gallon on July 25, down from $4.872 on June 27 but $1.194 over a year ago.
Overall, stocks enjoyed the strongest month since 2020. The S&P 500 had its best month since November 2020, while the Nasdaq's monthly performance was the best since April 2020. Investors saw strong corporate earnings reports as a positive sign for stocks, an indication that the economy may have some strength in it. Consumer discretionary, technology, and industrials led the market sectors. Ten-year Treasury yields ended the month down 33.0 basis points. Gold prices decreased nearly $30.00. The U.S. dollar road the ebbs and flows of the stock market and bond prices, ultimately ending the month higher than it started.
About Us
Partners in Financial Planning provides tax-focused, comprehensive, fee-only financial planning and investment management services. With locations in Salem, Virginia and Charleston, South Carolina, our team is well-equipped to serve clients both locally and nationally with over 100 years of combined experience and knowledge in financial services.
To learn more, visit https://partnersinfinancialplanning.com