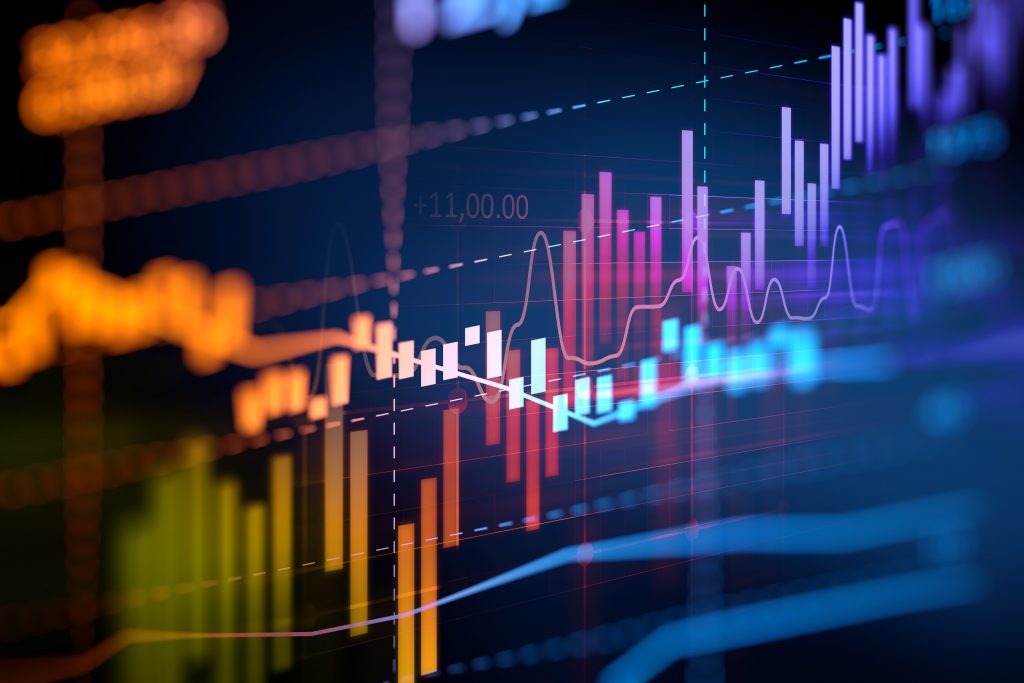 The Markets (as of market close February 28, 2022)
Wall Street opened the month on a high note, with each of the benchmark indexes advancing. A stronger-than-expected jobs report and solid fourth-quarter corporate earnings data helped support equities. Nevertheless, concerns about the Russia-Ukraine situation began to worry investors. Natural gas and crude oil prices climbed higher. Throughout much of February, the impending crisis in Eastern Europe seemed to displace thoughts about a likely interest-rate hike from the Federal Reserve in March.
Then on Thursday, February 24, Russia launched attacks against multiple strategic targets in Ukraine. The United States, European Union, United Kingdom, Germany, Canada, Australia, and Japan responded to the Russian incursion by imposing sanctions mostly targeting Russian banks, oligarchs, and high-tech sectors, along with travel restrictions. The conflict shook global financial markets as stocks plunged. Oil and gas prices surged globally amid concerns that heating bills and food prices would skyrocket. Brent crude oil prices reached $100 per barrel. The invasion heightened the pressure on a global economy already reeling from snarled supply chains and the highest inflation in years.
As fighting continued throughout the last days of February, Western countries announced additional sanctions against Russia. Even Switzerland broke from its customary neutral stance to join the European Union in its actions. The United States, United Kingdom, Canada, and European Union blocked several major Russian banks from participating in the SWIFT payment system.
As the ruble fell, Russia's central bank raised interest rates to 20.0%. Russian President Vladimir Putin put the country's nuclear arms facilities on high alert. Several global companies cut ties with Russia. Canada banned Russian crude oil imports as U.S energy shares climbed higher. A meeting of delegates from Ukraine and Russia on the last day of February produced no immediate resolutions, particularly toward a cease-fire, as the conflict waged on.
Global stocks took the brunt of the turmoil. Domestically, the benchmark indexes seemed to respond more to a rise in inflationary pressures than the conflict in Eastern Europe. Nevertheless, for the second consecutive month, each of the benchmark indexes listed here fell, led by the Dow, followed by the Nasdaq, the S&P 500, and the Global Dow. The small caps of the Russell 2000 were able to post a gain.
Ten-year Treasury yields bounced up and down throughout the month, finally settling at 1.83%. Domestically, crude oil prices advanced, but not at the pace of Brent crude, which rose to $100.99 per barrel. Prices at the pump rose in February as the national average retail price for regular gasoline was $3.530 per gallon on February 21, up from the January 24 price of $3.323 per gallon. Gold prices increased notably, hitting a one-year high after rising to nearly $1,900.00 per ounce.
About Us
Partners in Financial Planning provides tax-focused, comprehensive, fee-only financial planning and investment management services. With locations in Salem, Virginia and Charleston, South Carolina, our team is well-equipped to serve clients both locally and nationally with over 100 years of combined experience and knowledge in financial services.
To learn more, visit https://partnersinfinancialplanning.com