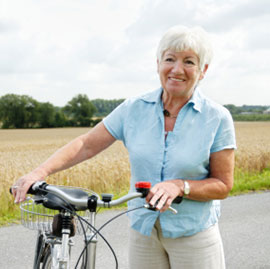 Once you have decided to hire us, here's what you can expect from the first year of a retainer relationship:
You gather any documents not previously provided to us and you complete various worksheets to help us measure your risk tolerance and to enumerate and quantify your goals.  You send or deliver these documents to us for review and scanning.
We prepare a preliminary balance sheet and cash flow statement.
We meet with you to review questions that we develop from the review of your documents and to discuss your financial status and goals.
We analyze your financial situation and prepare a written financial plan customized for you.
We meet with you to review the plan and get agreement on the recommendations.
We work together to implement agreed-upon recommendations.
We help coordinate with other experts (attorneys, bankers, insurance agents, CPAs) as needed to implement the plan.
We prepare all necessary paperwork to implement investment recommendations that might require consolidation of accounts at one of the third-party custodians that we utilize.
We are available for questions or advice during the retainer period and we even provide gentle nudges to keep the implementation moving forward.
We meet with you at the latest in about six months to review the status of the plan implementation and to determine what's still left to be done.
We meet with you near the end of the initial retainer period to do a final update of the recommendations and to discuss whether you wish to continue to work with us.
If you decide to continue to work with us (and most of our clients do), then we will perform updates at least annually recognizing that financial planning is an ongoing process.