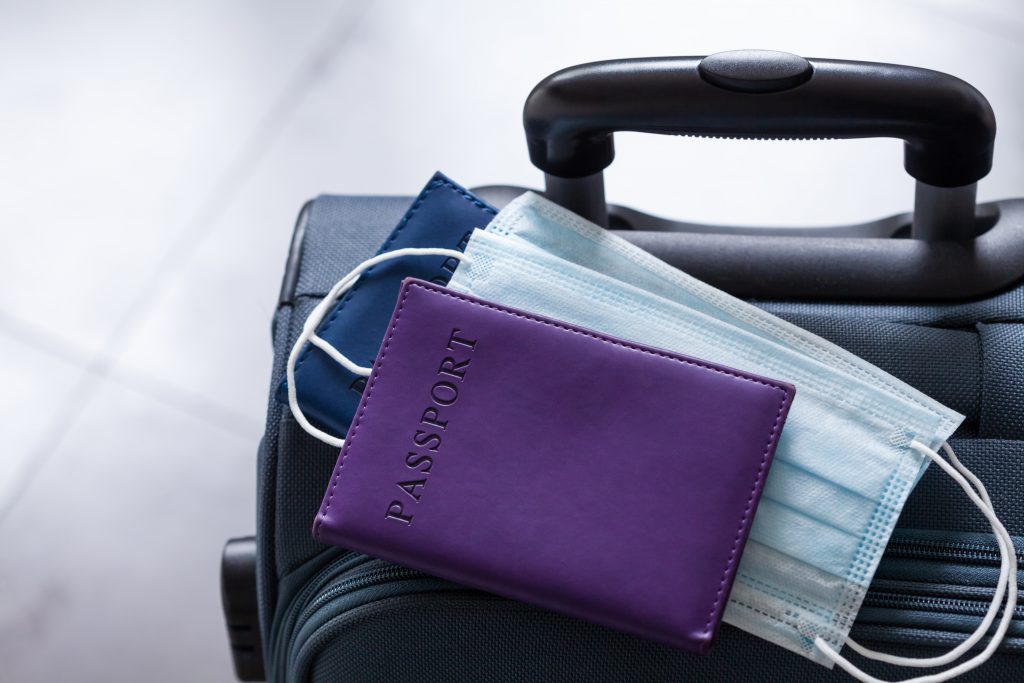 You probably know that there has been a pandemic travel decline – fewer people are traveling these days due to the pandemic. But, how significant is the decrease? According to U.S. Bureau of Transportation Statistics, the answer is very.
Decline in Flights
The most recent statistics from last August show 349,000 scheduled airline flights from the ten major air carriers. Which (as you can see from the chart) is actually up from 180,000 during the panicked month of May. However, in a regular pre-pandemic month, that number would be over 700,000. International travel has fallen through the floor, from 9.58 million passengers in a normal month to just 910,000 travelers abroad.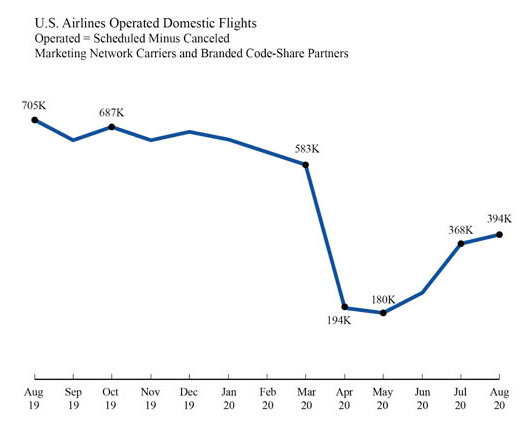 Increase in Complaints
Perhaps more alarmingly, the number of complaints to the Department of Transportation about airline service was up, year-over-year, by 347%. Of the 7,657 complaints received last August, 6,976 concerned refunds.
Fewer Trips by Car
There is also evidence that people are taking fewer trips by car. Gasoline purchases have fallen from $445 billion in aggregate down to $404 billion in a one-month period. And, total highway travel is down from 296 billion miles traveled to 262 billion. Meanwhile, spending on overall transportation services—including bus, rail and taxi services—are down from $447 billion to $344 billion.
The Bureau of Transportation site offers an interactive graph, where anybody can see changes in the number of trips taken by Americans, by people in individual states or counties, of various distances. So for example, they can see that trips of between 10 and 25 miles was actually trending downward before the pandemic. The decline began at the start of 2020, the downward trend accelerated in March, and has leveled off since April. Trips of over 500 miles peaked in August 2019 and have bounced around a bit, though the latest figures are running at about a seventh of the August peak.
Return to Normal
When will people return to their normal habits? Analysts have speculated that, once the pandemic is under control again, travel statistics will skyrocket due to pent-up demand. But when THAT will happen is, right now, anyone's guess.
Sources:
https://www.bts.gov/newsroom/air-travel-consumer-report-august-2020-numbers
https://www.bts.gov/daily-travel
https://data.bts.gov/stories/s/m9eb-yevh#personal-spending-on-transportation
|See more blog posts.