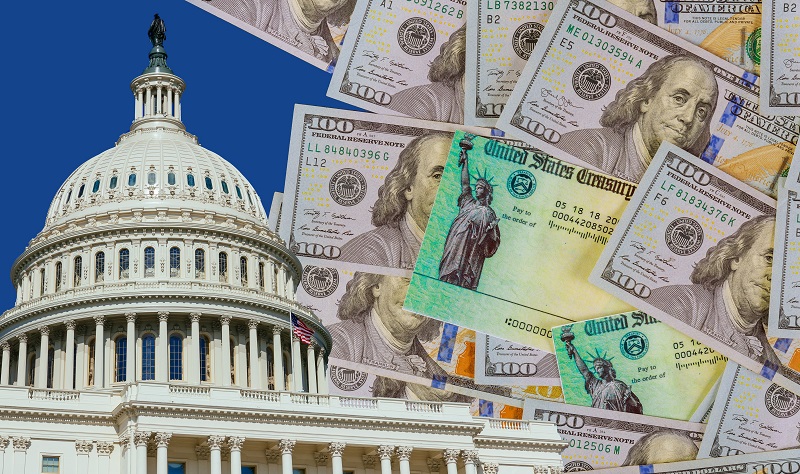 Congress recently passed the massive Consolidated Appropriations Act of 2021, weighing in at $5,593 pages. The relief package contains stimulus checks, tax relief provisions, and breaks for those experiencing high medical expenses during the pandemic. Below are some key highlights of the new relief package to consider.
Stimulus Relief Payments
Let's start with the thing we're all curios about, the economic impact payments, or stimulus checks. The new legislation provides $600 per eligible individual, plus an additional $600 per qualifying child. What is a qualifying child? Technically any child for whom a Child Tax Credit may be claimed (they must be younger than age 17). For example, if you are married filing jointly and you have two kids under 17, you will receive $2,400 ($600 x 4).
Like with the CARES Act, theses stimulus payments have phase outs. For joint filers, the phase out begins at an adjusted gross income (AGI) of $150,000. The phase out is $75,000 for individual filers. These phase outs are based on your 2019 tax return, which may seem unfair since a majority of hardships were in 2020. If you're ineligible for a stimulus check based on your 2019 income, you may still receive a stimulus if your 2020 AGI is below the phase outs. Unfortunately, you'll have to wait until you file your tax return for 2020.
Relief Package Unemployment Benefits
When the CARES Act was passed, it provided an additional $600 a week to help those claiming unemployment benefits. The new relief package reduced this additional amount to $300 a week. It also extended the unemployment compensation another eleven weeks, which will cover those unemployed into the middle of March.
Impacts on Itemizing from Relief Package
Another highlight of the relief package is the reduction of the requirement for deducting medical expenses. Rather than being able to deduct eligible medical expenses in excess of 10% of AGI, it is now 7.5% of AGI. This is an attempt to provide some relief for those incurring higher than normal medical costs because of the pandemic.
The new relief package also allows individuals to take a deduction of up to 100% of their AGI for cash donations to a public or private charity. This does not include cash donations to a Donor Advised Fund. For instance, if your AGI is $50,000 and you donate $50,000 cash to a public charity, you won't owe any taxes in 2021.
Other Highlights
If you don't itemize your deductions, there is still an incentive to give some cash away. The bill allows taxpayers to deduct up to $300 per person for cash donations to charity. This feature is available for non-itemizers, i.e. most of us.
The new relief package did not extend the temporary waiver of required minimum distributions (RMD). This means individuals over age 72 must resume their required minimum distributions in 2021.
Experts are still mulling over the impact the new relief package will have on ordinary citizens, but only time will tell. We hope these highlights will provide helpful insight as to what you can expect with the new relief package.
Sources:
https://www.natlawreview.com/article/consolidated-appropriations-act-2021-ppp-and-tax-provisions
https://www.kitces.com/blog/coronavirus-stimulus-2-omnibus-consolidated-appropriations-act-2021-stimulus-checks/
Have additional questions? Let's talk!