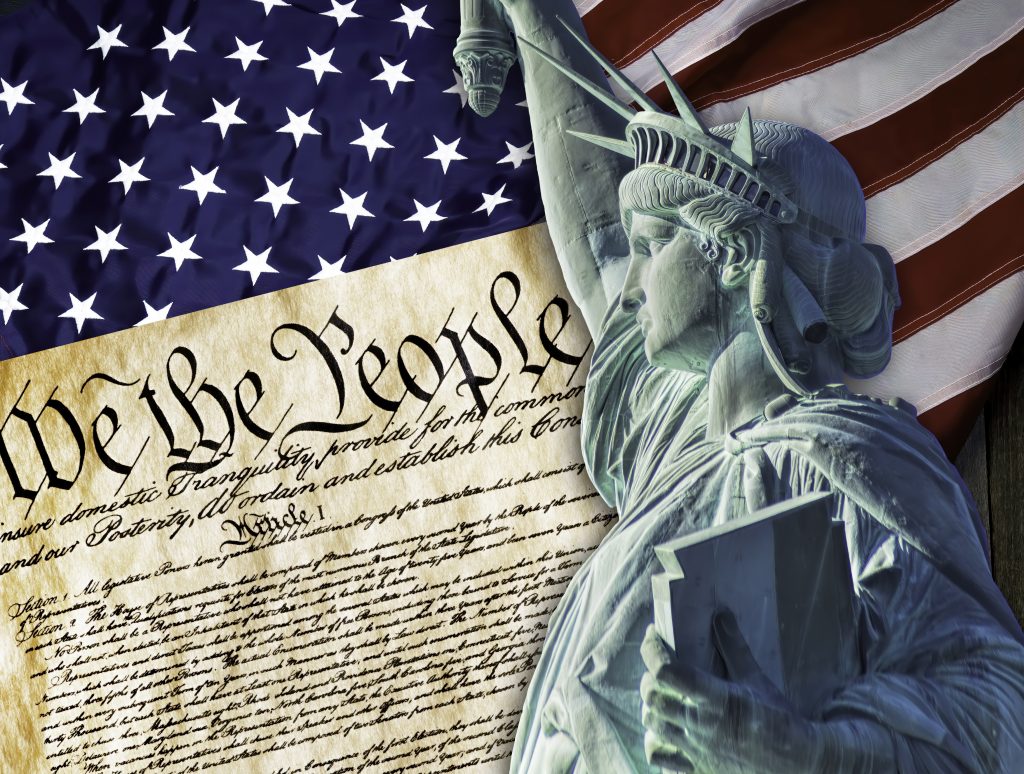 Americans live in the "land of the free and the home of the brave," according to our national anthem, but what are the freedom statistics at home and abroad. Nobody seems to be measuring or ranking the average bravery of different countries. An organization called Freedom House gives every country an annual score on the freedom level afforded to their citizens. How does the "land of the free" compare with other countries on the freedom scale circa 2020?
Freedom Score
The criteria are from the U.N. General Assembly's Universal Declaration of Human Rights, which dates back to 1948. Freedom House calculates two scores that combine to provide a "total score" for each country; "political rights" and "civil liberties." Each country is awarded 0-4 points (more is better) for each of 10 political rights indicators. The indicators include things like electoral process, political pluralism and political participation. The second criteria is 15 civil liberties indicators. These indicators include freedom of expression and belief, associational and organizational rights, rule of law, personal autonomy and individual rights.
The total scores can add up to a maximum of 100 points, and any country scoring over 70 is "free." That excludes "not free" countries like the Central African Republic (score of 10), China (10), Eritrea (2), Libya (9), North Korea (3), Saudi Arabia (7), and Russia (20). The lowest score is 'achieved' by South Sudan, with a -2 rating.
U.S. Score
Where does the U.S. fit in all this? Freedom House gives the U.S. an 86 rating, which is a high 'B'. This rank is down from previous years, and the overview talks about restrictive new policies to limit immigration and reduce the number of refugees and asylum seekers reaching U.S. soil. It also notes an uptick in hate crimes and mass shootings, and dysfunction in the criminal justice system.
In the political rights area, the report noted a significant amount of foreign interference in the 2016 U.S. elections, which dinged the score a bit.
Comparable National Scores
America's 86 was far from the highest score in the world. Norway (100), Finland (100), The Netherlands (99), Canada (98), Uruguay (98), Ireland (97), Denmark (97), Japan (96), Portugal (96), the United Kingdom (94), Germany (94), Slovenia (94), Spain (92), and France (90) were among the countries whose score exceeded America's rank. Maybe those countries should rebrand themselves as "lands of the even freer."
Sources:
https://freedomhouse.org/countries/freedom-world/scores?sort=asc&order=Country
https://freedomhouse.org/reports/freedom-world/freedom-world-research-methodology
|See more blog posts.