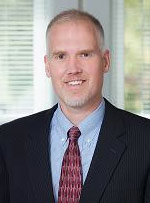 Richard "Rich" K. Bryan, CFP®
Richard "Rich" K. Bryan is a graduate of Liberty University with a degree in Finance. He is a Certified Financial Planner™, a Registered Investment Advisor Representative and a NAPFA-Registered Financial Advisor®. Rich started his financial planning career at Salomon Smith Barney, worked nine years at Vanguard where he managed $100 million for 83 clients and ran his own Registered Investment Advisor firm before joining Partners in Financial Planning.
Rich lives in Salem with his wife and two youngest children; his oldest child is in college.