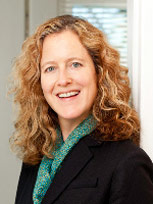 Pamela "Pam" D. Poldiak, CPA, CFP®
Pamela "Pam" D. Poldiak, CPA, CFP® is a 1991 graduate of the University of Virginia's McIntire School of Commerce. She is a Certified Financial Planner™, a Certified Public Accountant and a Registered Investment Advisor Representative. Pam also holds consulting licenses for both life/health and property/casualty insurance. She is a NAPFA-Registered Financial Advisor® and is a member of the Virginia Society of CPAs.
Pam has specialized in providing comprehensive financial planning since January 2000 with special expertise in working with young couples, dentists, physicians, and single women.
Pam has served as a speaker at several financial industry conferences on various topics, including the use of technology in financial planning practices and she has developed and presented financial planning case studies for NAPFA's Basic Training seminars. She has been quoted in many publications including The Washington Post, The Richmond Times-Dispatch, Smart Money, MSN Money, Research Magazine and Financial Planning Magazine.
Pam earned a B.S. in Accounting in 1991 and passed the CPA exam in 1992. She spent four years in the Washington, D.C. office of public accounting firm Arthur Andersen, LLP where she was a Senior Auditor. She moved to Roanoke in 1995 and worked as a financial manager for Per-Se Technologies, a physician practice management company. Pam earned her Certified Financial Planner (CFP®) designation in 1998 and began working as a fee-only financial planner in January 2000.
Pam lives in Salem, Virginia with her husband Mike and two sons. She is a member of the Roanoke Junior Woman's club, a civic organization that focuses on women and children in need in the Roanoke Valley. She has served as Treasurer of the PTA at both G.W. Carver Elementary and Andrew Lewis Middle School, and has participated as a volunteer teacher with the Roanoke Valley Junior Achievement program.  She is also currently serving on the Board of the UVA Club of the Roanoke Valley.