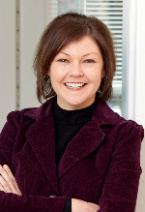 Nikie A. Christy, RP®
Nikie is a Financial Paraplanner Qualified ProfessionalTM or FPQPTM . Individuals who hold the FPQPTM designation have completed a course of study encompassing the financial planning process, the five disciplines of financial planning and general financial planning concepts, terminology and product categories. She also serves on our client advisory team, coordinates our tax preparation services and client appreciation events. She is a graduate of the College of Southern Maryland with a degree in Management Development. Nikie has a background in real estate sales and contract administration.
Nikie lives in Salem with her husband Scott, three kids Jack, Iris and Mason and two dogs. She enjoys spending her time with her family, concerts and sporting events. She is an active supporter of the ASPCA, RVSPCA, Angels of Assisi and the "Pack the Backpack" program in local schools.