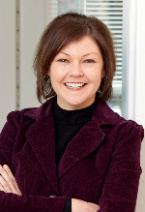 Nikie A. Christy, RP®
Nikie serves as our client services manager, overseeing office administration, client communication and coordination of our tax preparation services. She is a graduate of the College of Southern Maryland with a degree in Management Development. She completed the H&R Block Tax Preparation course in the Fall of 2010. Nikie also has a background in real estate sales and contract administration.
Nikie lives in Salem with her son, Jack.